TARGET SET-UP & TRAINING IDEAS
Tired of the inconvenience of travel to the range for practice?
Tired of other shooters putting you in danger with poor safety habits?
Tired of restrictive range environments that don't allow you to prepare for the things you will do in a tournament?
Tired of limited target selection when you practice?
Tired of tedious hours of boring dry-fire?
Tired of spending time cranking the handle on your reloading machine instead of quality time behind your gun practicing?
It's time to create your own safe, comfortable, and unlimited practice environment!
You can do this! It's easy and affordable! Start now!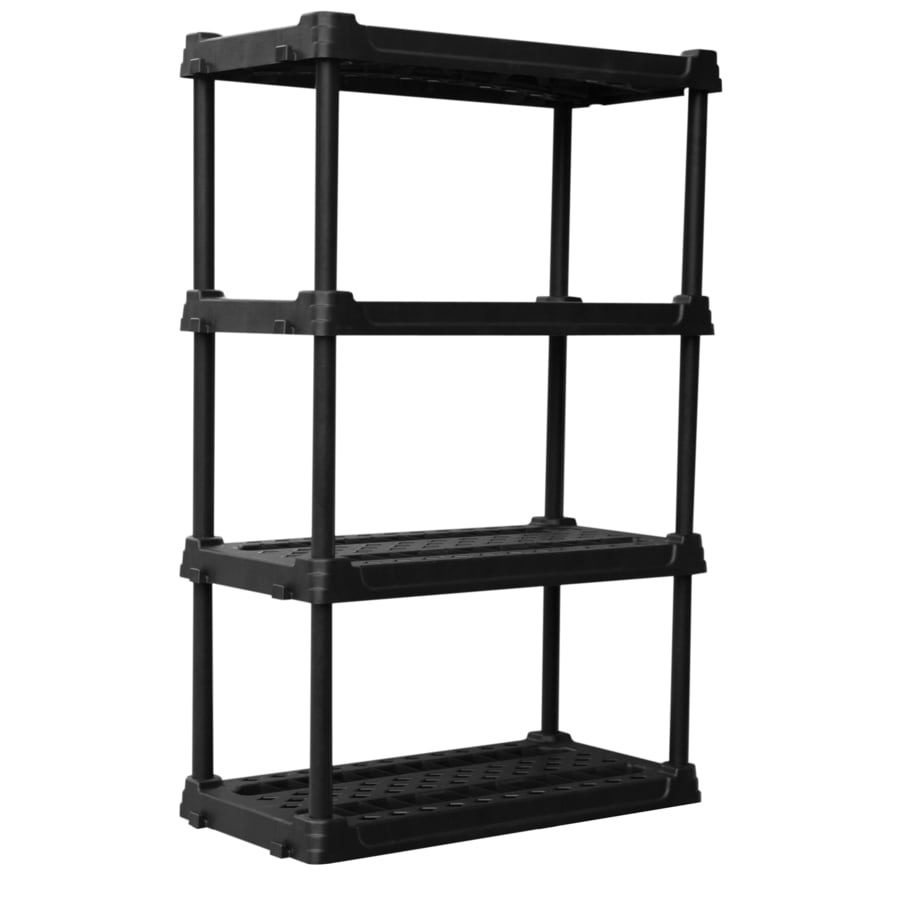 Lightweight shelf is available at Lowe's building supply for less than $ 20! Perfect height for mounting targets!
Targets can be mounted on individual stands for quick placement and relocation as shown above in a facility in Canada
A dedicated area with permanent backstop makes a really nice home set-up
Practicing the IDPA Classifier indoors with Tactrainers Targets
This recreational facility in Aruba uses standard shelves for their public indoor airsoft range.
An outdoor shelf set-up with PVC stands to support a portable shelf

A permanent backstop and shelf indoor set-up with double-deck shelving
What You Need to Train with Airsoft:
A place to set up stands or shelves. A wall for permanent set-ups with a cloth backdrop and shelves or temporary stands for quick set-up and tear-down will work just as well when you are shooting.  A spare room, basement, shop, garage, patio, even a space in the backyard
If possible the set-up area should have a light blue cloth back-drop for visual purposes (the light blue provides a good contrast to your sights and all target colors) and to reduce bb ricochet
The more light, the better. Direct light on the targets themselves and overhead light above the shooter to light up the sights of your airsoft gun (especially fiber optic sights)
Set the targets up to the impact area of the targets is about eye level to the shooter
Double-decking shelves work great and maximize the available space
You need a good gun, there are many excellent suppliers to choose from
A Green-gas powered gun converted to run on compressed air will last longer and perform consistently in all temperatures – Tactrainers has conversion kits to change your green gas airsoft magazine to run on compressed air….all you do is remove your fill valve, install & it's ready to plug in and shoot …..see "accessories" page for details
Get ready to use lot's of bb's, it's not uncommon to get 10,000 rounds per month downrange when you have your own airsoft range….(look at bulk-buys on bbs)
Shown below are some Tactrainers clients' set-ups.
If you attach the shelves permanently, it's a good idea to put a sheet with a little air space behind the shelves to minimize the travel of the BB's that don't hit the targets, best to use a light solid color.
On the shelves themselves, it's a good idea to pre-drill each shelf with starter-holes for self-tapping screws about every 2 inches, then circle each screw hole with a marking pen so you can easily find a hole to re-locate targets anytime you want to change the configuration of your target array.
You need a good airsoft gun. The guns that work best are gas blowback guns…electric or spring guns are better than nothing, but won't give you any kind of recoil or muzzle flip so there isn't as much training value in using them. When you buy an airsoft gun, it's best to get a quality full sized Gas Blowback (GBB) model of a popular gun.  Adjustable sights are a real plus in case the point of impact changes as the gun wears or you use different styles of BB's. Generally, you can get a decent gun for $100 to $150 and a really nice gun for $200 to $250. Even the cheap "disposable" airsoft guns provide trigger time that you wouldn't get otherwise but Gas Blowback guns give the best power and reliability by far.
In cold weather the Co2 guns will keep working when green gas fails, but the best performance by far is a green gas blowback gun converted to run on compressed air. Running on compressed air, a green gas blowback gun will work the same in freezing temps as it does on a hot day. The power is always the same from the first shot to the last shot and there's no more buying Co2 cartridges or green gas. Tactrainers has conversion kits for your magazine so you you can start running your existing gun on air (green gas guns).
Start building those skills !